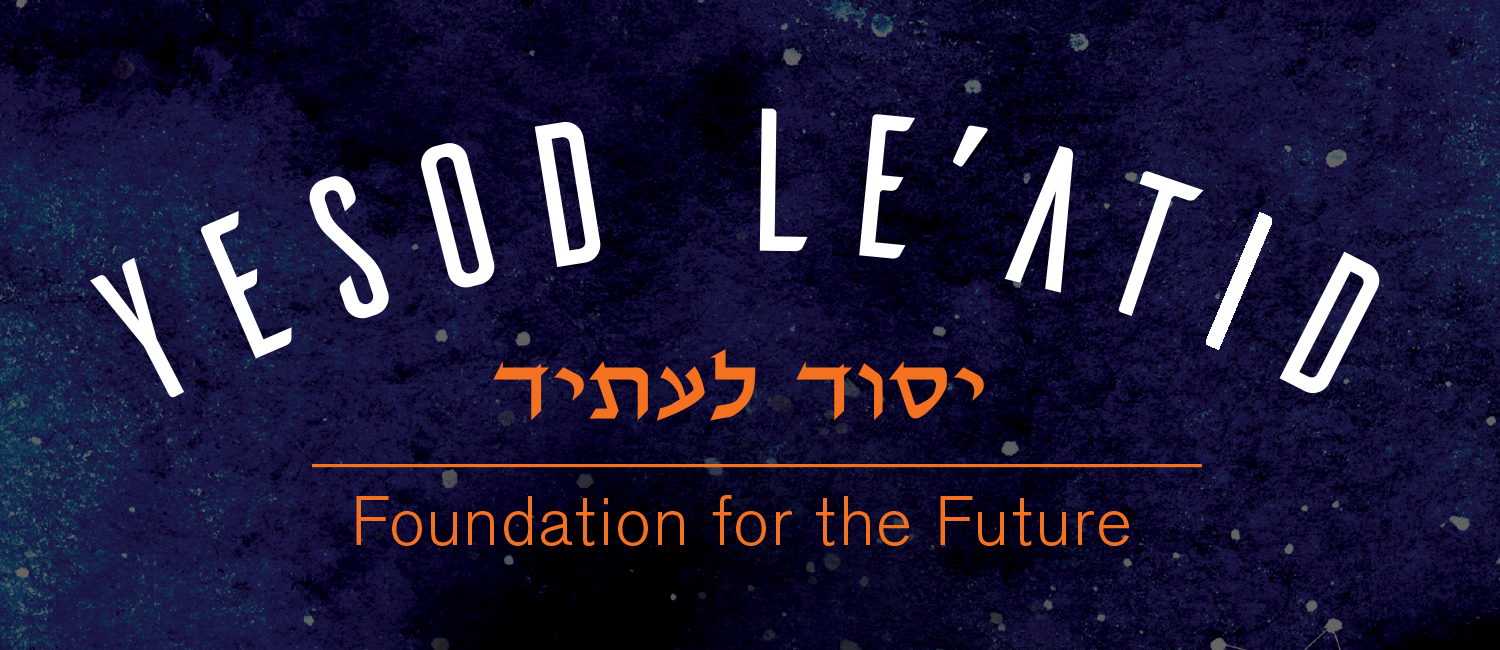 2019-03-01
The Renovation Committee has been working with the Architects to plan a weekend full of events for March 1-3. The architects (Michael Landau and Josh Zinder) like to start their design process by attending services – so they'll be attending the First Friday dinner/service on March 1 and the Egalitarian Traditional Minyan on March 2. Then we have the campaign kick-off on Saturday night. At that event, the architects will make a presentation to talk about their design process, and generally about synagogue design. Finally, there will be meetings on Sunday, March 2, with the Renovation Committee, Safety Committee, and the Board of Trustees. This weekend is only the first step of the design process, which will continue through the Spring. Landau|Zinder will be back other times for additional meetings.
2019-02-01
Much has changed for the Sinai Renovation Committee (SRC) since the last newsletter update! The in-town architect who was working with us decided that they weren't interested in continuing our project, so our plans for a December kick- off were dropped.
Within a few weeks in December and January, we negotiated and signed an agreement with Landau- Zinder for an initial design. (The contract does not go further, although we hope to continue the work with them after that.)
The design effort will kick off on March 1, when their two principals (Michael Landau and Josh Zinder) attend First Friday services. This is the beginning of a busy weekend with them, during which they will also attend the Egalitarian Traditional Minyan, meet with the Board and SRC, and give a presentation to interested members of the congregation about synagogue design, which is their specialty.
2019-01-01
The month of December was an eventful one for the Sinai Renovation Committee (SRC). The local architecture firm that was selected to design the changes had a staff departure and decided that they have too many work projects pending, so they have chosen not to continue working on Sinai's renovation.
This change has brought about an opportunity to return to another architect option that the SRC like a lot: Landau|Zinder—a firm out of New Jersey who specialize in synagogue architecture, with many examples of synagogue renovation and construction in their portfolio. Despite the change in plans, we hope that the schedule will be impacted by only a few months. We are already underway planning for their first visit, which will begin an intense period of design that will last through the Spring of 2019. During this design phase there will be opportunities for everyone to offer their input.
In the meantime, the SRC has continued to clarify our design priorities and prepare ourselves for the process ahead. While we are disappointed at the time we've lost getting started, we are excited to work with Landau|Zinder and look forward to a productive 2019.
2018-12-01
The Sinai Renovation Committee (SRC) was appointed by the Board of Trustees to work with Ratio (our architects) to plan and oversee the improvements to the Sanctuary, pods, Levin Lounge, and front entrance. During November, the Board and SRC met with Ratio to plan the schedule, which plans for construction starting after Simchat Torah next fall—so October 23, 2019 or later.
Congregational visioning meetings are in December, but the date is not confirmed at this time. Please stay tuned for e-mails and announcements from the bimah.
For this new phase of the renovation, the SRC added members. Our members are: Carol Belber, Laura Bleill, Alan Cook, Jody Cook, Melanie Dankowicz, Shira Epstein, Natalie Frankenberg, Sanford Hess, Larry Kanfer, Jessica Kopolow, Wynne Korr, Rob Ore, Julia Rietz, Susan Schomer, Art Siegel, Jake Sosnoff, and Rosalind Weinberg.
For the planning phase, the SRC is splitting into two subcommittees: Design and Electronics. The earlier stages of the design will focus on where things go, which will be refined later into how they look. Our Architects will produce three sets of designs, each progressively more detailed. Meanwhile we must plan the sound, projection, and mechanical systems.
2019 will be busy for the SRC, with many meetings and hard decisions. Members of the SRC have shown tremendous dedication for all of 2018, and these last few months will be the hardest of all. Look for more updates soon.