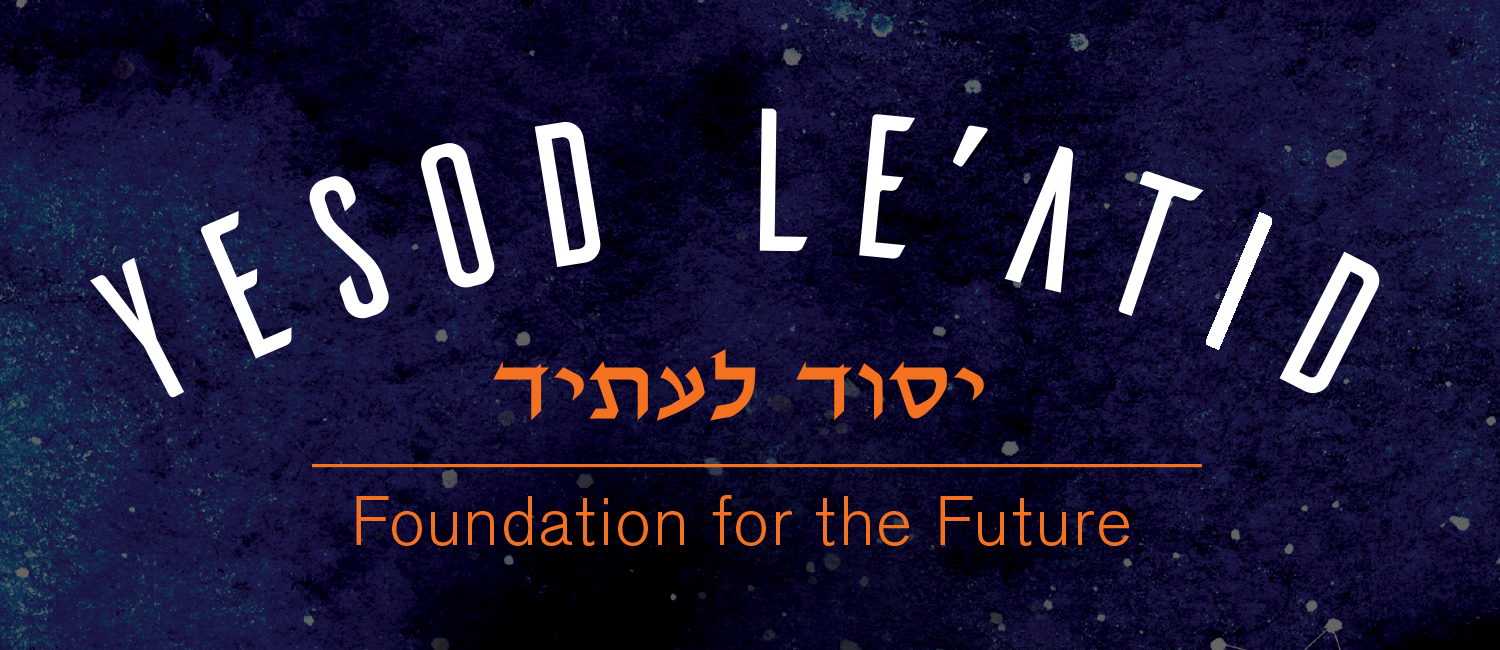 Pictures of the proposed work will be displayed during the High Holidays and are shown below. It is important to emphasize that final colors and finishes are not selected yet, those will ultimately be chosen based on a combination of factors, including budget and acoustic properties. There will be a "comment" box to provide your input on the conceptual design both at the Temple and virtually on the website.
---
Sanctuary Rendering – Several subtle changes combine here to rethink the Sanctuary.  The brick on the East wall (behind the ark) is covered up here with two different materials, including a wood structure on the bottom that permits screens to be displayed or hidden.  The ark is envisioned using a kind of glass that shows different colors based on your viewpoint, enhancing the light coming from behind.  Note also the ceiling covering, which is intended to improve acoustics, lighting, and hide the heating/cooling ductwork.  Finally, new windows are cut into the walls to the North and South to bring in more natural light.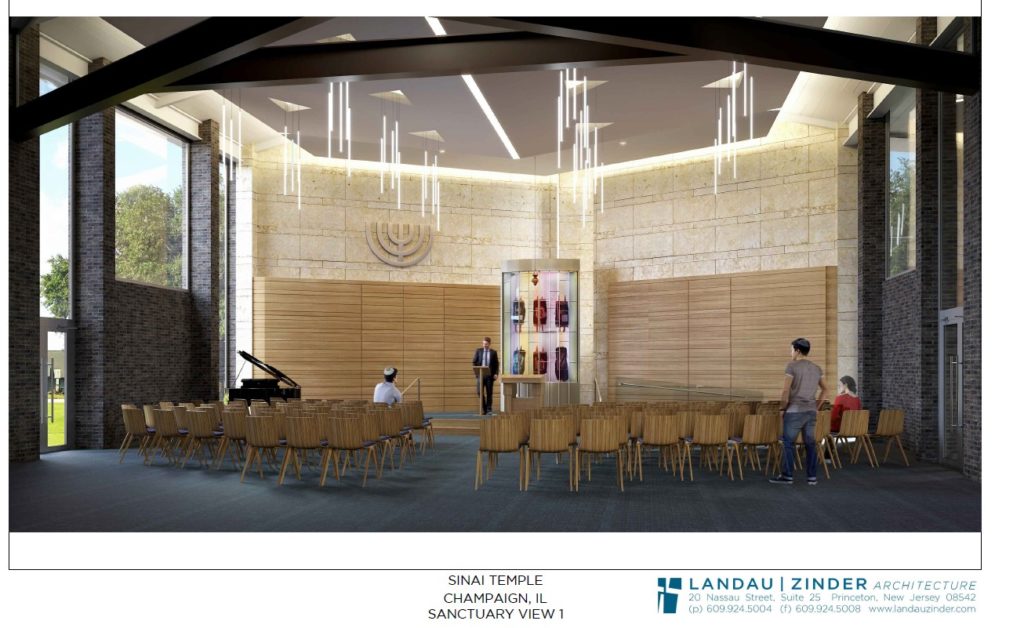 Sanctuary Rendering with Screens Closed – This picture shows the Sanctuary when the screens are not in use, with the doors slid shut to cover the screens.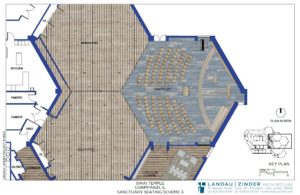 Sanctuary Floor Plan – This drawing shows the revised bimah structure, with a ramp and a curved shape.  Also shown in the picture is a mobile reading table, which is in the front of the seating.  The seats are movable, so this is only one of many seating options.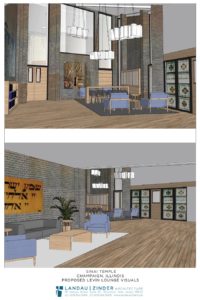 Levin Lounge Redesign and Expansion – This drawing shows plans to expand the Levin Lounge and create a more spacious area.  Note the re-use of the stained glass windows, which we plan to move from the Sanctuary to improve the lighting.